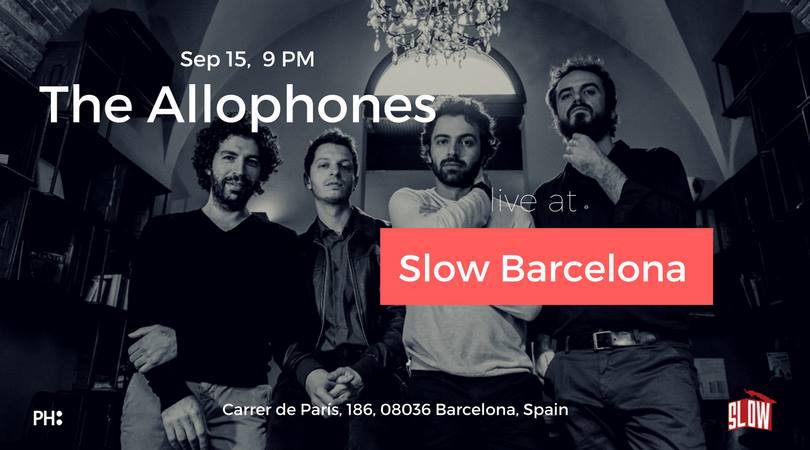 The Allophones
Pop rock de origen florentino pero de apariencia británica, y super fresco. En sus propias palabras:
The Allophones are Peyman Salimi (lead vocals and guitar), Andrea Deidda (guitar and vocals), Federico Franchi (drums and vocals) and Bernardo Cicchi (bass and vocals).
In June 2011 The Allophones won the first prize at «T-Rumors» music festival, organized by Regione Toscana.