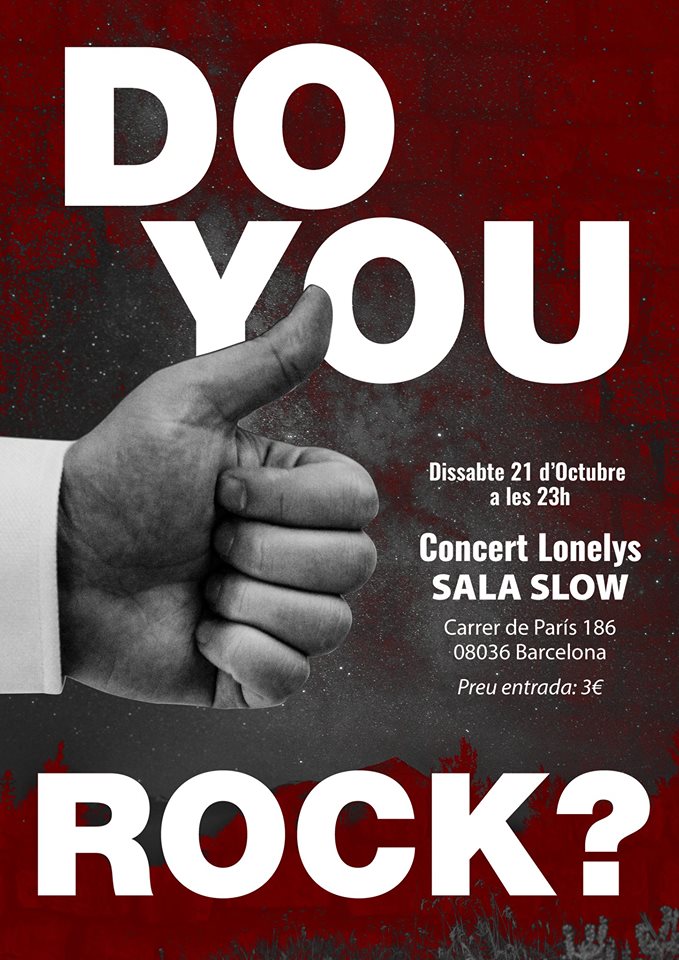 Lonelys Band
Lonelys Band: (Web, Facebook, Instagram, Youtube): Originaris del barri de Gràcia de Barcelona, Lonelys es un grup de Rock and Roll que versiona clàssics del gènere de totes les èpoques ….
En ses pròpies paraules:
Portem un mono de playing something que lo flipas in the Sky !!!!!
Us agrada Black Kiss, Queen i U2? Doncs tothom al Slow!