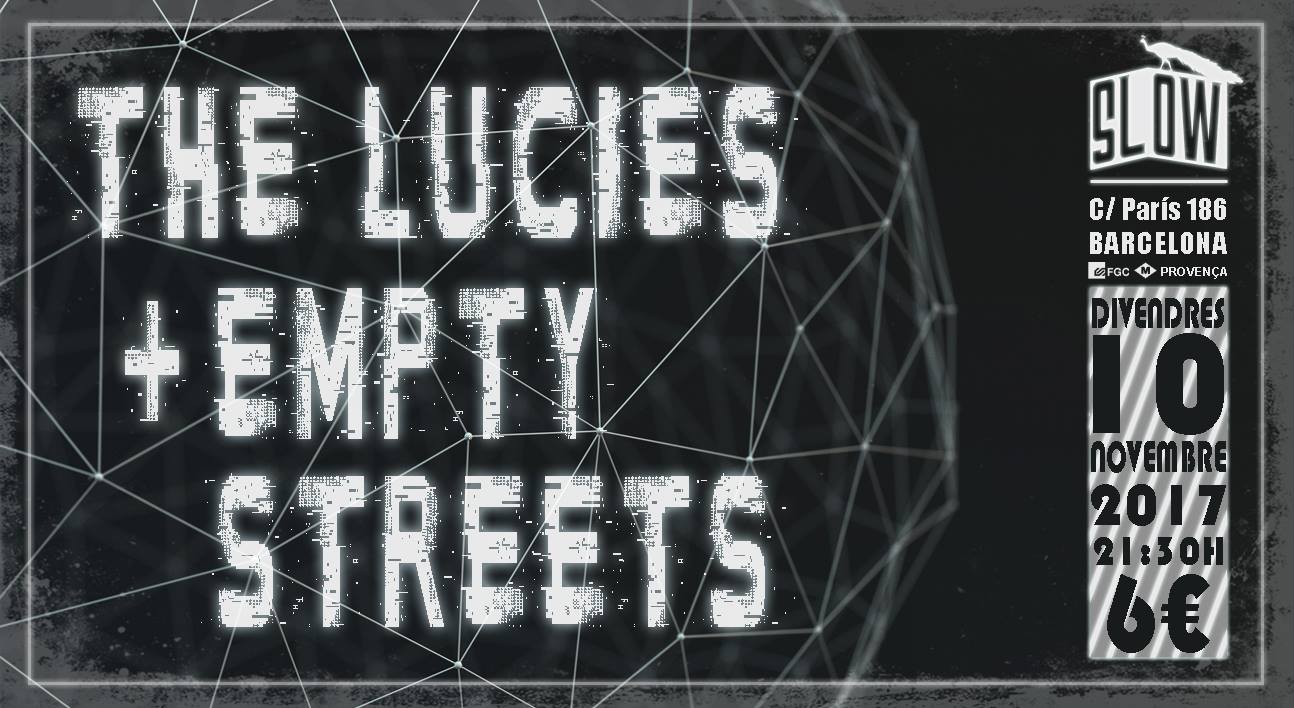 Empty Streets + The Lucies
Empty Streets repiten en Slow y nos servirán un pop rock indie de Barcelona pero con sabor británico, con la increíble voz de Marta O'Connor. The Lucies son la criatura del cantante y compositor Duncan Foord. En sus propias palabras:
Duncan's songwriting recalls the caustic wit of Billy Bragg, or even the gothic splendour of Joy Division, but you'll hardly notice as wave after wave of glittering indie hooks keep you sweating on the dance floor.
¡Disfrutadlo!
Here's a sneak peak of our upcoming music video with a live performance on Halloween @ Sala Bikini! #live #concert #halloween #barcelona pic.twitter.com/lT0dEFdcmR

— The Lucies (@TheLuciesBand) October 26, 2017